Cockington Court - Torquay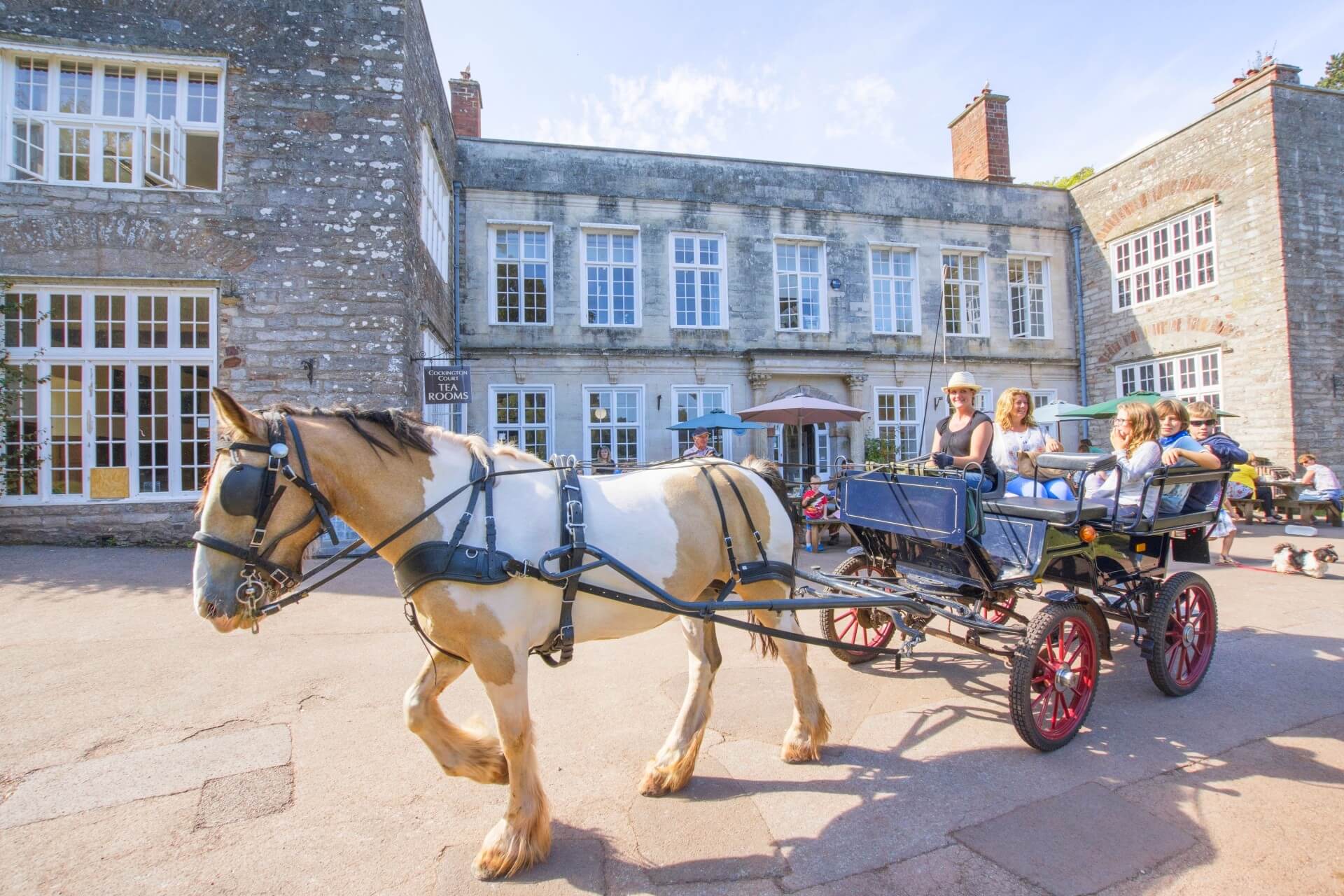 Cockington Court and Agatha Christie
Cockington Court is the manor house that still sits in the very centre of Cockington Village. This picture postcard place has its origins as far back as the Iron Age.
Cockington Court was in the hands of Cockington Family until it passed into the hands of the Mallocks who lived there from 1654 until 1932. The Mallocks were friends of Agatha's family and Agatha regularly visited in her younger years even taking part in some of their theatrical events despite her own shyness.
Today the house and its grounds are run by the Torbay Coast and Countryside Trust and are the home of arts and craft studios and the focus of numerous community events throughout the year.
Check availability and rates at our Self Catering Accommodation in Torquay for your Agatha Christie break.
Cockington Court can be reached from any of our Torquay self catering apartments very easily and is less than a ten minute drive from any of them. In the off peak months it is possible to park on the road leading to Cockington from the seafront whilts in the summer months there are two car parks to choose from. There is also a bus service from Torquay harbour to Cockington.
At our Muntham Apartments and Town House we have a variety of luxury accommodation from a three bedroom town house with its own private hot tub(for up to five people) through to one bedroom apartments and studio apartments too.
We also have the one bedroom luxury Hesketh Crescent Apartment just a stone's throw from one of Agatha's favourite beaches at Meadfoot Bay. With all of the apartments being located in the centre of Torquay guests are also able to make the very most of the opportunity to explore the early influences of The Queen of Crime.