Stories Featuring Hercule Poirot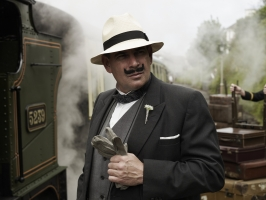 Hercule Poirot - Agatha Christie's favourite detective
There are more than 45 books containing stories featuring Hercule Poirot. Some of the books are collections of short stories so he actually appears in many more detective cases. The Poirot stories were written over a long period with the first appearing in 1920's and the last being written in the 1960's although not published until in the mid 1970's. In that time his character's back story was developed somewhat and there was a collection of short stories relating to his time in the Belgian police.
Fans of the detective have long argued over the exact time setting of each story but most tend to take the publication date as the period unless otherwise specified. naturally with such a long running series there are some inconsistencies and some have suggested that given the evidence from the earlier stories he must have been over 125 when he met his end.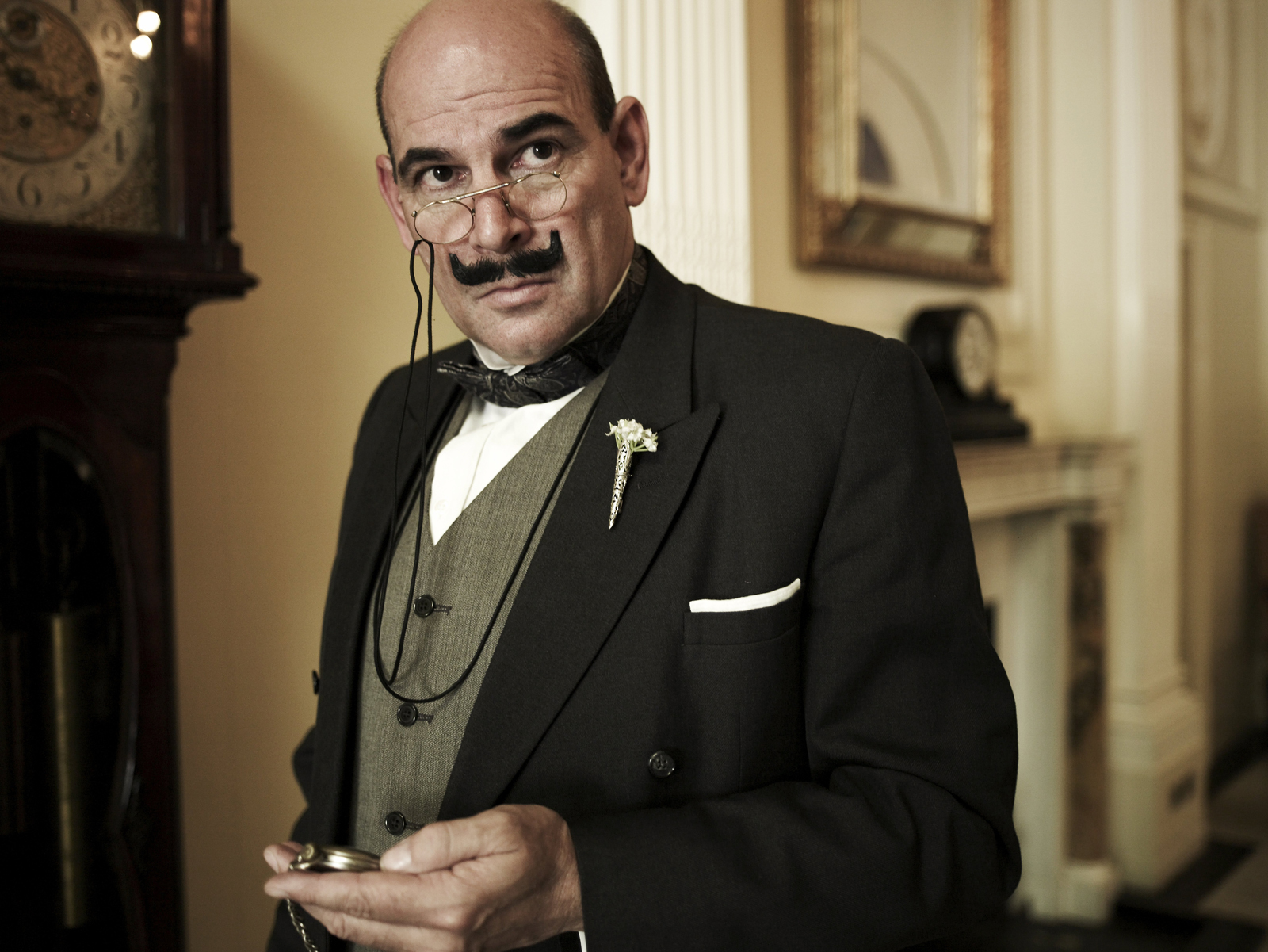 Poirot was introduced to the World in 1920 with the publication of Christie's first novel The Mysterious Affair at Styles. The book was written during World War I and Poirot is a Belgian war refugee who has settled in Britain. It is believed that he is based upon a real refugee that Agatha encountered while working as a pharmacist in Torquay during the war and so in a real sense Poirot was also born in Torquay.
Our self catering apartments are therefore ideal bases from which to explore the birthplaces of Christie and Poirot. We have The Muntham Apartments and Town House in the Wellswood area of Torquay, The Bedford House Apartments which are close to the harbour and town centre and The Hesketh Crescent Apartment which is literally a stone's throw from Meadfoot Beach which was one of Agatha's favourties in the area.
Books in which Hercule Poirot appears
The list below is broadly speaking the order in which Poirot stories should be read. The list below includes publication date and includes short stories as well as novels.
The Mysterious Affair at Styles 1920
Murder on the Links 1923
Christmas Adventure (short story) 1923
Poirot Investigates (short stories) 1924
Poirot's Early Cases (short stories) 1974
The Murder of Roger Ackroyd 1926
The Mystery of the Blue Train 1928
Black Coffee (play novelisation by Charles Osborne) 1997
Peril at End House 1932
The Mystery of the Baghdad Chest (short story) 1932
Second Gong (short story) 1932
Lord Edgware Dies 1933
Murder on the Orient Express 1934
Three Act Tragedy 1935
Death in the Clouds 1935
The ABC Murders 1936
Murder in Mesopotamia 1936
Cards on the Table 1936
Yellow Iris (short story) 1937
Murder in the Mews (four novellas) 1937
Dumb Witness 1937
Death on the Nile 1937
Appointment with Death 1938
Hercule Poirot's Christmas 1938
Sad Cypress 1940
One, Two Buckle my Shoe 1940
Evil Under the Sun 1941
Five Little Pigs 1943
The Hollow 1946
The Labours of Hercules (short stories) 1947
Taken at the Flood 1948
Mrs McGinty's Dead 1952
After the Funeral 1953
Hickory Dickory Dock 1955
Dead Man's Folly 1956
Cat Among the Pigeons 1959
The Adventure of the Christmas Pudding (short stories) 1960 not published in the USA
The Clocks 1963
Third Girl 1966
Hallowe'en Party 1969
Elephants Can Remember 1972
Curtain: Poirot's Last Case 1975