TV, film & radio adaptations of Agatha Christie Stories
Miss Marple on Screen
Margaret Rutherford as Miss Marple
It wasn't until 1962 that fans of Miss Marple saw the character brought to the big screen and this was some thirty two years after the first Jane Marple book was published. This first incarnation came in the shape of the incomparable Margaret Rutherford.
The actress transformed the shy, quiet character written by Agatha Christie into a bombastic and eccentric character. Huge liberties were taken with the stories (there was a series of four films) and although they were hugely popular Christie herself was never quite happy with them.
Generously though she dedicated the book The Mirror Crack'd from side to Side to Rutherford.
Angela Lansbury as Miss Marple
Angela Lansbury played Miss Marple in the 1980 film The Mirror Crack'd. Her Marple was more serious and more clipped and brisk.
The film was notable for the stellar cast including Elizabeth Taylor,Tony Curtis, Rock Hudson, Kim Novak and Edward Fox. Critics didn't like the film and 1980's setting didn't seem right to many.
Joan Hickson as Miss Marple
In the eighties and early nineties a series made for the BBC saw the actress Joan Hickson take on the role. The actress portrayed a subtle, quiet character with a rapier intellect. She was the actress that Christie herself had had in mind for the part as early as in the 1940's. It was a massively successful series and one that most Christie fans tend to cite as their favourite.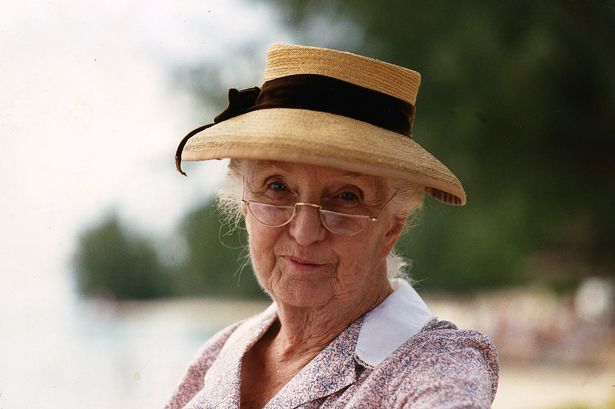 Geraldine McEwan as Miss Marple
In more recent years further British TV adaptations have occured. Firstly, this was with Geraldine McEwan in the role. Her Marple was slightly elfin and suffered as a result of comparison with the portrayal by Hickson. The episodes also saw significant alterations to the plots and characters and also contained stories in which Marple did not originally appear.
Julia McKenzie as Miss Marple
Julia McKenzie's portrayal has found more favour with the fans and she plays a rather kindly Marple who is nevertheless robust and dogmatic in her search for the truth.
Hercule Poirot Stories on Screen
Austin Trevor was the very first person to portray Poirot on screen. This was the 1931 film Alibi and he appeared twice more in subsequent Poirot adventures.
In the mid 1960s Tony Randall took on the role but the film was a curious send up of Poirot. The film was titled The Alphabet Muders was based on the ABC Murders and also starred Robert Morely as Hastings.
A more successful interpretation of the role came in 1974 when Albert Finney starred in Murder on The Orient Express alongside the most unbelievable cast of Sean Connery,movie star royalty Lauren Bacall and Ingrid Bergman, acting legend John Gielgud, and the equally wonderful Vanessa Redgrave, Michael York, Jacqueline Bisset and Anthony Perkins. he was nominated for the role but didn't receive an Oscar.
Peter Ustinov brought his own interpretation of the character in a series of films including Death on the Nile and Evil Under The Sun. Released in 1978, Death on the Nile had an incredible cast including mega star Bette Davis, David Niven, Angela Lansbury, Mia Farrow, Maggie Smith, George Kennedy and Sam Wanamaker. The film won a number of awards and was nominated for 5 more. It won an Oscar for Costume Design; something it repeated at the Baftas. It was awarded Best Film Award in the Evening Standard Film Awards and Peter Ustinov also won Best Actor.
In 1989 David Suchet took on the role of Poirot and he is regarded by many as the most faithful to the original description of the character.
Recent Film adaptations of Agatha Christie novels
In November of 2017, a new version of Murder on the Orient Express was released with Kenneth Brannagh taking on the role of Poirot as well as director.
The reviews were not entirely kind. Rex Reed for The Observer compared it unfavourably to the previous Sidney Lumet movie. Brannagh's " lame version also boasts what might be considered an all-star cast, considering the meager pickings today's casting directors classify as stars. Aside from Johnny Depp, Judi Dench and Michelle Pfeiffer, all of whom are reduced to the status of marquee-value bit players, I don't see a real star in sight."
Of Brannagh himself he says " he's much too self-indulgent with his repeated use of close-ups—of himself. It's clear from the start who his favorite passenger on the Orient Express is. He also has the best lines, although the Poirot moustache now looks like two Polish sausages separated by a fork."
It may well be a flawed adaptation but in time it may well become as affectionately regarded as some of its equally flawed predecessors. in the meantime here is the movie's trailer:
Recent TV adaptations of Agatha Christie
And Then There Were None
The BBC's most recent adaptations began in 2015 with And Then There were None which has been followed with six more some of which have yet to be completed. It is fair to say that these new adaptations which have largely been in the hands of Sarah Phelps have not been universally acclaimed.
It is true to say that And then There Were None was largely well received although some though that the excessive use of Cocaine in the storyline said more about Phelps and her life than lives of people in the early part of the 20th century.
Phelps defended it bizarrely by suggesting that the surgeons in the trenches in World War I only managed to get through their work by snorting cocaine. There is no historical evdience to suggest this was correct.
Ordeal by Innocence
The second adaptation Ordeal by Innocence was generally badly received. Reviewers from publications like the Guardian loved it, millions of ordinary people did not.
A very common complaint was that Phelps had changed the identity of the murderer which rendered the story almost non sensical. There was also gratuitous obscene language which was historically anachronistic Christie spent much time working out her stories and making sure things fitted together properly. Changing storylines so dramatically means that these pieces no longer fit together properly.
The ABC Murders
If fans were unhappy with the second adaptation, they were horrifed by another; "The ABC Murders". Phelps took even more liberties with the story removing key characters and introducing more overt sexuality. She even managed to weave in an anti Brexit element and created a plodding dark mess which was so far removed from the fast paced, gripping thriller that Agatha Christie had written.
The truth is that Phelps is a socialist femminist who sees these adaptations as just another vehicle in which to push a generally left wing view of the World and who has boasted that she never read an Agatha Chrsitie novel nor saw any previous adaptations.
That certainly explains a lot. She is notoriously thin skinned when it comes to criticism and launches into foul mouthed rants when challenged. The bad news is there are still more of her adaptations to come. The good news is that the quality of Agatha Christie's work is good enough to survive even the most ham fisted efforts at adaptations and will be still enjoyed by millions of people when Phelps and her work is long since forgotten.
The Pale Horse
And so another of Phelps' adaptations arrives. This time it isThe Pale Horse. The newspaper reviewers seemed to love it and generally seem approving of Phelps' work. However, many show their awful ignorance of the original work by Christie it was adapted from; for example Christopher Stevens' review in the Daily Mail grandly asserts that the work is something of an unknown work since "it doesn't feature Poirot or Miss Marple.
Even her second tier sleuths Ariadne Oliver and Tommy and Tuppence Beresford are absent." Actually, Ariadne Oliver is central to the book but presumably she was the worng type of female to feature in Phelps' adaptations as she has been completely eradicated from the story.
What we are left with is a camp, crude adaptation that lacks any subtlety; even the performace of Rufus Sewell and his gorgeous car are unable to save it from being totally dismal. New interpretations of Agatha Christie's work are needed and it is fine to take a few liberties with plot etc but Phelps seems intent on imposing her wretched woke values over eveything else.
Not forgetting - The Radio Adaptations
There have been some amazingly successful radio adaptations of Agatha Christie's work . Most notable of these are The Miss Marple stories which feature the brilliant June Whitfield and the Hercule Poirot stories which feature the outstanding John Moffatt.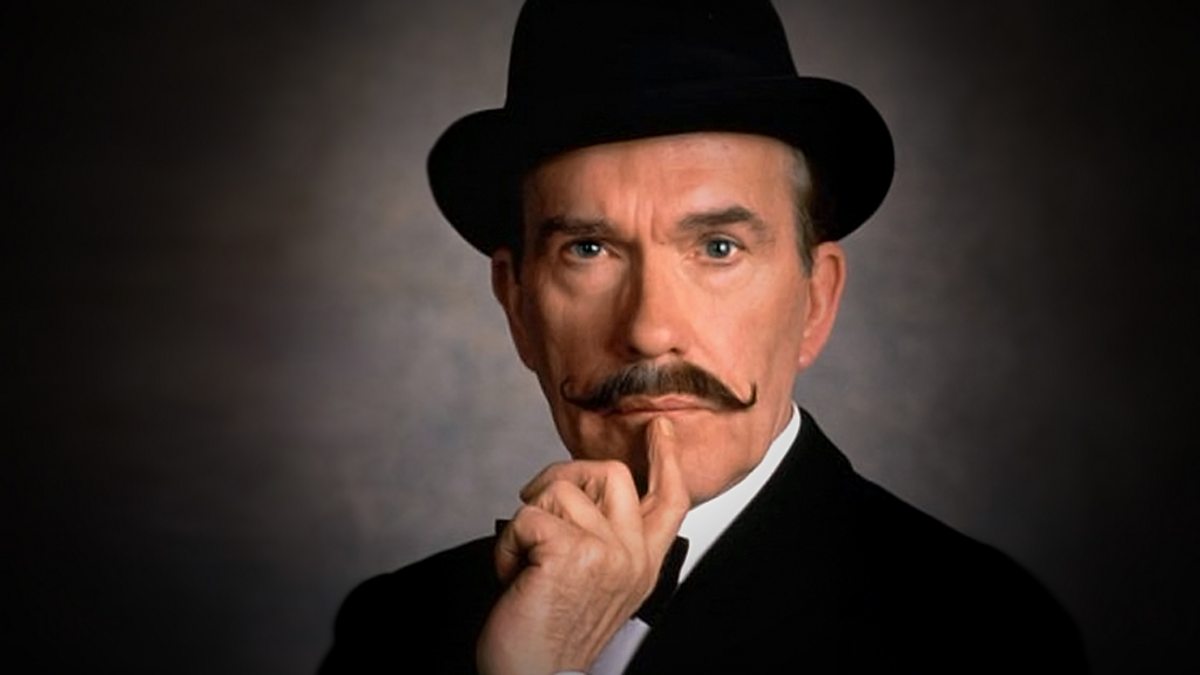 Check availability and rates at our Self Catering Accommodation in Torquay for your Agatha Christie break.
If you are interested in visitng Agatha Christie's Torquay and are looking for places to stay we have a range of self catering accommodation in Torquay from which all the key points on The Agatha Christie Mile can be reached.
At our Muntham Apartments and Town House we have a variety of luxury accommodation from a three bedroom town house with its own private hot tub(for up to five people) through to one bedroom apartments and studio apartments too.
We also have the one bedroom luxury Hesketh Crescent Apartment just a stone's throw from one of Agatha's favourite beaches at Meadfoot Bay. With all of the apartments being located in the centre of Torquay guests are also able to make the very most of the opportunity to explore the early influences of The Queen of Crime.